Bridgestone Potenza RE71G 235/45 17Z ()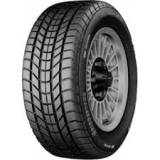 Attributes
Ultra high performance tyre developed for use in high speed sports cars and performance vehicles.
Key Features
Suited specifically to high-end sport cars and coupes
Engineered using Bridgestone's cutting edge technology, specifically for racing
Stability has improved dramatically to ensure maximum safety and control when cornering at speed.
Tyre Unavailable
Sorry, this tyre is not currently available.