Michelin Primacy 4 225/50 17Y (98)
Locate A Centre
This tyre is not currently available in all centres.
To check availability in your nearest centre, please enter your full postcode (e.g. EH52 5AS) or the first part of your postcode (e.g. EH52) in the space below. Alternatively, enter your city name or post town.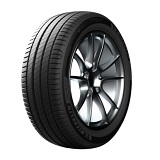 Attributes
Safe when new, safe when worn
Key Features
New tread pattern design provides long-lasting performance even when worn
Improved groove space as the tyre wears provides better water evacuation throughout the life of the tyre
Outstanding wet braking performance thanks to the latest high performance rubber compound
Innovative tread wear indicators help you tell when the tyre needs changing.
Tyre Unavailable
Sorry, this tyre is not currently available.