Pirelli Cinturato P7 Seal Inside 235/45 17W (94)
Locate A Centre
To check your local centre for availability, please click the button below.
To check availability in your nearest centre, please enter your full postcode (e.g. EH52 5AS) or the first part of your postcode (e.g. EH52) in the space below. Alternatively, enter your city name or post town.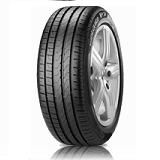 Attributes
The Green Performance tyre for high performance cars with SEAL INSIDE technology
Key Features
Low rolling resistance - reduction in fuel consumption and harmful emissions. High mileage. Excellent wet and dry handling
High resistance to aquaplaning
High standards of active safety
Seal Inside technology allows the vehicle to keep running in the event of a puncture without losing air pressure.
Available Monday
Centre Availability
Mobile Availability
Monday
Book & Pay Online
£108.00
The "Book & Pay Online" price is an exclusive online price and includes a new standard valve or TPMS stem replacement, balance, environmental disposal and VAT.