Pirelli Cinturato P7 225/45 18Y (95)
Locate A Centre
This tyre is not currently available in all centres.
To check availability in your nearest centre, please enter your full postcode (e.g. EH52 5AS) or the first part of your postcode (e.g. EH52) in the space below. Alternatively, enter your city name or post town.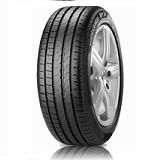 Attributes
The Green Performance tyre for high performance cars
Key Features
Low rolling resistance - reduction in fuel consumption and harmful emissions. High mileage. Excellent wet and dry handling
High resistance to aquaplaning
High standards of active safety.
Homologated for fitment to certain Mercedes models requiring MO Extended Mobility tyres
Tyre Unavailable
Sorry, this tyre is not currently available.