Pirelli P zero Nero 205/40W17 (84)
Locate A Centre
To check your local centre for availability, please click the button below.
To check availability in your nearest centre, please enter your full postcode (e.g. EH52 5AS) or the first part of your postcode (e.g. EH52) in the space below. Alternatively, enter your city name or post town.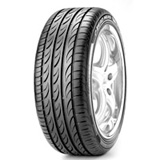 Attributes
Ideal for tyre/wheel conversions and plus-sizing fitment
Key Features
Fast cornering reaction and improved handling
Efficient braking safety in wet and dry conditions
Constant level of performance
Available Sunday
Centre Availability
Mobile Availability
Saturday
Book & Pay Online
£88.50
The "Book & Pay Online" price is an exclusive online price and includes a new standard valve (Cap & Core if TPMS fitted), balance, environmental disposal and VAT.