Pirelli Winter 190 Snow Control 185/65 15T (88)
Locate A Centre
This tyre is not currently available in all centres.
To check availability in your nearest centre, please enter your full postcode (e.g. EH52 5AS) or the first part of your postcode (e.g. EH52) in the space below. Alternatively, enter your city name or post town.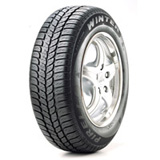 Attributes
Ideal fitment for small to medium powered cars and MPV's
Key Features
These are the recommended winter tyres for your vehicle
Cars or Vans should ALWAYS drive on a complete set of winter or summer tyres
Check your car's handbook for the recommended load index
Option to store your summer tyre at the Kwik-Fit 'tyre hotel'
Homologated for fitment to certain Mercedes cars.
Tyre Unavailable
Sorry, this tyre is not currently available.