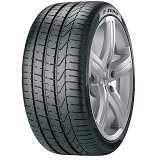 Pirelli P-Zero PNCS
Developed for top of the range, sports and high-powered cars.
Key Features
Improved braking performance for sports driving
Improved safety and control in potential aquaplaning situations
Even tread wear
Features Pirelli Noise Cancelling System (PNCS) which reduces the noise generated by the tyres for a quieter ride inside the vehicle.
Homologated for fitment to certain Audi cars.
---
Tyres with this tread pattern
There are 18 tyres that use this tread.
| Size | Attributes | Fuel | Grip | Noise | Check Stock |
| --- | --- | --- | --- | --- | --- |
| 245/35 19Y (93) | | | | | Check |
| 245/35 20Y (95) | | | | | Check |
| 245/35 20Y (95) | | | | | Check |
| 245/45 20W (103) | | | | | Check |
| 245/45 21Y (104) | | | | | Check |
| 245/45 21Y (104) | | | | | Check |
| 255/40 21V (102) | | | | | Check |
| 255/40 21Y (102) | | | | | Check |
| 265/35 22W (102) | | | | | Check |
| 275/35 20Y (101) | | | | | Check |
| 275/35 21Y (103) | | | | | Check |
| 275/40 21Y (107) | | | | | Check |
| 275/40 22Y (108) | | | | | Check |
| 285/30 21Y (100) | | | | | Check |
| 305/30 20Y (103) | | | | | Check |
| 315/30 21Y (105) | | | | | Check |
| 315/35 21Y (111) | | | | | Check |
| 255/35 21Y (98) | | | | | Check |