Arrowspeed Performance UHP 195/45 16W (84)
Locate A Centre
This tyre is not currently available in all centres.
To check availability in your nearest centre, please enter your full postcode (e.g. EH52 5AS) or the first part of your postcode (e.g. EH52) in the space below. Alternatively, enter your city name or post town.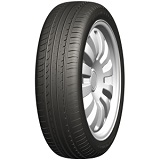 Attributes
Low cost budget brand
Key Features
Four circumferential grooves, designed with both small and transverse grooves near the centre, will reduce hydroplaning effectively and improve wet grip performance
Super-wide contact area and lower void volume provide excellent grip and handling performance. A solid centre rib enhances ascendant handling stability
Excellent high- speed performance and low noise, which provides better riding comfort because of the lower energy exerted whilst driving
Tyre Unavailable
Sorry, this tyre is not currently available.