Continental Vanco Camper 215/70 15R (109)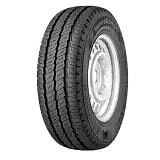 Attributes
The specialist tyre for motorhomes. Motorhome tyres need to be reinforced to handle the loads that they bear. Considering most motorhomes are up to 3.5tonnes, and many are more than that, they need to be serious tyres. Here are some key benefits of Continental Vanco Camper tyres:
Key Features
Improved handling and safety
Excellent wet weather braking, Quiet drive
Lifetime Mileage Guarantee - all new tyres fitted are covered by our lifetime guarantee against manufacturing defects throughout the legal life of the tyre.
Tyre Unavailable
Sorry, this tyre is not currently available.