Continental Vanco Winter 205/75 16R (110)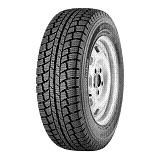 Attributes
Car like handling for vans.
Key Features
These are the recommended winter tyres for your vehicle
Kwik-Fit recommend that winter tyres are only fitted in sets of four
Free bag for home-storage
Option to store your summer tyre at the Kwik-Fit 'tyre hotel'
Lifetime Mileage Guarantee – all new tyres fitted are covered by our lifetime guarantee against manufacturing defects throughout the legal life of the tyre.
Tyre Unavailable
Sorry, this tyre is not currently available.