Continental Winter Contact TS850P 225/55H17 (97)
Locate A Centre
This tyre is not currently available in all centres.
To check availability in your nearest centre, please enter your full postcode (e.g. EH52 5AS) or the first part of your postcode (e.g. EH52) in the space below. Alternatively, enter your city name or post town.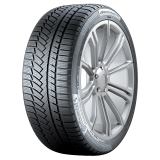 Attributes
Extreme performance during the cold season.
Key Features
S-Grip tread pattern enhances snow traction in wintery conditions
PowerSipes provide better dry handling performance and extreme precision
Activeband technology significantly reduces stopping distance in the wet and dry.
Homologated for fitment to certain Mercedes cars.
Tyre Unavailable
Sorry, this tyre is not currently available.