Goodyear Eagle F1 Asymmetric 2 SUV 255/50 19Y (103)
Locate A Centre
This tyre is not currently available in all centres.
To check availability in your nearest centre, please enter your full postcode (e.g. EH52 5AS) or the first part of your postcode (e.g. EH52) in the space below. Alternatively, enter your city name or post town.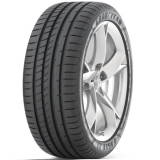 Attributes
High-performance tyre designed to give an outstanding SUV driving experience.
Key Features
Special racing compound provides incredible grip and control
Active CornerGrip Technology spreads grip evenly to ensure precise corner handling
Asymmetric tread pattern reduces chances of aquaplaning
Homologated for fitment to Porsche cars requiring N0 tyres.
Tyre Unavailable
Sorry, this tyre is not currently available.