Goodyear Efficient Grip 235/45 19V (95)
Locate A Centre
This tyre is not currently available in all centres.
To check availability in your nearest centre, please enter your full postcode (e.g. EH52 5AS) or the first part of your postcode (e.g. EH52) in the space below. Alternatively, enter your city name or post town.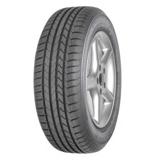 Attributes
An asymmetric tread pattern featuring the latest innovative technology from Goodyear
Key Features
Independently tested against competitor tyres by TUV SUD Automotive
Fitted as original equipment by many vehicle manufacturers
Quiet ,comfortable ride
Long-lasting tyre
Homologated for fitment to certain Mercedes models requiring MO Extended Mobility tyres
Tyre Unavailable
Sorry, this tyre is not currently available.