Michelin Pilot Sport 4 Silent 235/45 18Y (98)
Locate A Centre
This tyre is not currently available in all centres.
To check availability in your nearest centre, please enter your full postcode (e.g. EH52 5AS) or the first part of your postcode (e.g. EH52) in the space below. Alternatively, enter your city name or post town.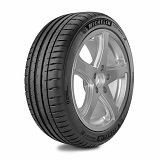 Attributes
Excellent steering control and high level of reactivity with added Michelin Acoustic Technology.
Key Features
New mix of compound provides excellent wet grip and braking
Ultra-reactive tread design, adapts continuously to the road for optimised footprint on the road
Wide and deep longitudinal grooves ensure a high level of drainage on wet roads
Michelin Acoustic Technology significantly reduces interior noise by reducing vibrations caused by the road surface.
Homologated for fitment to certain Tesla models
Tyre Unavailable
Sorry, this tyre is not currently available.