Michelin Pilot Sport EV 255/45 19W (104)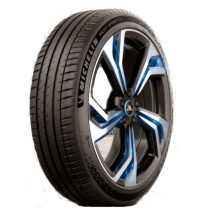 Attributes
With electrified road control made to last, the MICHELIN Pilot Sport EV tyre delivers eco-responsible, quiet driving enjoyment for electric sports vehicles.
Key Features
Drive your high performance electric vehicle to its full potential
Support the environment and keep your driving excitement
Driving peace of mind with longer journeys
Enjoy reduced noise disturbance with Michelin Acoustic Technology
Lifetime Mileage Guarantee – all new tyres fitted are covered by our lifetime guarantee against manufacturing defects throughout the legal life of the tyre.
Tyre Unavailable
Sorry, this tyre is not currently available.