Pirelli Cinturato Winter 195/50 15H (82)
Locate A Centre
This tyre is not currently available in all centres.
To check availability in your nearest centre, please enter your full postcode (e.g. EH52 5AS) or the first part of your postcode (e.g. EH52) in the space below. Alternatively, enter your city name or post town.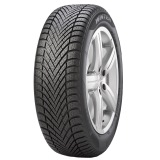 Attributes
The winter tyre from Pirelli - handling in both wet and snowy conditions.
Key Features
Specially designed to meet the needs of European consumers to provide safety and performance on all road surfaces.
Developed to achieve maximum safety and control in all winter conditions, the Cinturato Winter represents the highest level if winter technology.
Not just for winter conditions - improved dry handling and braking thanks to square tread footprint area and pressure distribution to maximise dry grip.
Tyre Unavailable
Sorry, this tyre is not currently available.